Pacific Palisades Company Shares Secrets to Success on 10 Year Anniversary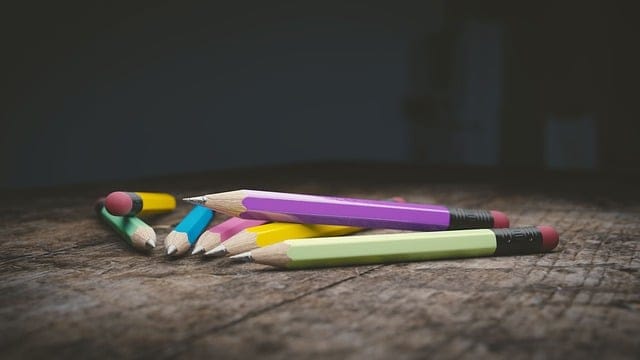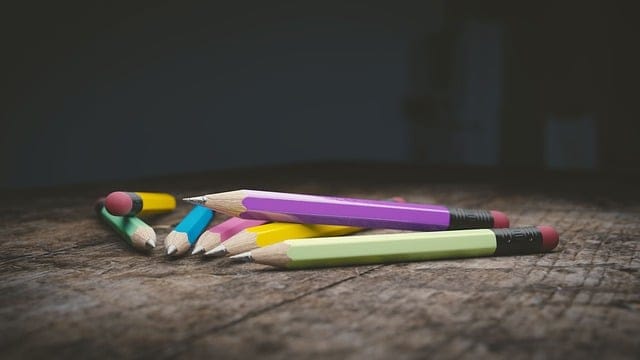 The Pacific Palisades area is home to wonderful entrepreneurs and good people. Some of these people have shown a core interest in improving the lives of future generations. One of these organizations is the Groza Learning Center, a premier tutoring facility.
The center started in 2002 in a small office in Pacific Palisades, CA. Today, it has operations in the Pacific Palisades, Brentwood, Malibu, Venice and other surrounding areas. It came out of a need and a human vision to care for the very least in the society.
The founder, Scott Groza, is an educationist who found a great call in helping children, especially those struggling to learn. Scott's wife had a sister who grew up with learning disabilities. It was not a fun experience for her. The Grozas decided that it was their duty to help where no one was willing to assist.
Groza Learning Center has had the privilege of being the only tutoring service in The Pacific Palisades area to show a willingness and initiative to use theme-parked tutoring facilities. For 15 years now, they have managed to play an important role in the education sector from Pre-K to college.
Some of the factors that contribute to their growth and impact are astonishingly simple. The five secrets to Groza Learning Center are here.
1. Maintaining a learning curve
Scott Groza says that he will never be satisfied with what he has already achieved. This bullish attitude has been the mantra of the organization. They keep looking for ways to learn. At Groza, schooling, reading remediation, subject tutoring, and test preparation cannot happen if the goal is to retain the same style.
Groza was formed with the goal of filling in the gaps left by existing education methodologies. With such a mission, novelty is a virtue. The founder is a career educator who wasn't satisfied with the status quo in education. He says that he learned from his parent to do better always. "My mum (Rachel Cook), always said, "don't do it the way I do it if you can do it better," Scott retorts when I ask him his driving point. "My tutor (David Hendricks) was of the same opinion. He always told me that if I dwelt on what is there, I would never make anything for myself," he continued to add. This background inspires him.
In short, he is not willing to accept anything less than what he can offer unless in his judgment he cannot do it any better. This philosophy goes to all his team members such that, for everything they do, they strive to do it better. Today, about half of the tutoring team is pursuing advanced education programs.
2. Customer first approach
"Our customer is not the parent, it is the child," Christy Groza says. "If we took the parent as our client because he is the one paying, we would be no different from other tutoring services that are stagnant while we continue to grow," Scott adds. In this customer approach, the company gives priority to the process and the learning outcomes of all its students and pupils.
First, they acknowledge that people are different. So, the first thing they do is to make a complete profile of the candidate before making a teaching or tutoring plan. Second, they believe in capitalizing on one's strengths.
Recent research shows that children exposed to custom programs have good learning outcomes partly they don't have to waste time on a fishing expedition that would otherwise not bring the intended effects. Groza knows this fact just too well, and that is why for them, every child is a project.
3. Reinvesting in the business to provide a world-class environment
From custom tutoring facilities to handcrafted one-on-one "retreat" rooms, the institution hopes to be at the forefront of innovative delivery. To do this, they have invested extensively into the small organization founded a decade ago to a tutoring giant. Today, they can boast of pioneering approaches to educational needs, especially of children with learning disabilities.
Groza says, "…to bring an idea to life is more of a necessity rather than a desire." He needed to bring life to dreams of an excellent facility. He reckons that it took many sacrifices to be where the organization is today. Even when you have a desire, how you nurture it is everything.
4. Kicking average mentality
In numerous interviews, Mr. Groza has maintained that he will accept nothing short of the possible. He says, "…one habit that is so important is never to lose sight of what we are doing. If you lose sight, then you are ready to accept anything that comes your way including failure."
Groza Learning Center ensures that every stakeholder works towards achieving the best for the organization. Not just the team, even parents are encouraged to seek better results from their students at all times. To inspire this philosophy, Christy and Scott lead from the front by setting the pace. According to one of the tutors at the organization, every other person there plays catch up. The standards are always high.
5. Effective team building and collaboration between and among teams
Perhaps, what best illuminates Groza as an institution is the founder's commitment to his team. In his words, "The worst thing you can do is to become too insulated from the people responsible for making the company a success or a failure." In light of this, from the hiring process to the remuneration and appraisal, the goal is to create a team that delivers on its mandate.
The company takes a keen interest in conducting a precise organizational fit before hiring. They also embark on serious orientation, training, and support to make sure that the integration is perfect. Mr. Groza believes that nothing beats quality feedback when you want to improve. Without it, you are doomed as an organization.
Groza Center brings together like-minded people to form a team that powers it through challenges and turbulence. The company is committed to the adoption of education technology too. The belief is that, with new technologies, even the most complex tasks will be more straightforward.
Conclusion
The entire team, from management to tutors have made Groza Learning Center a beautiful place to be. They will celebrate their anniversary knowing that the future will only shine brighter than before. They also have shown that with the right ingredients, the right mix, and the right processes, success is inevitable.
---