7 Historical Must-See Asian Travel Destinations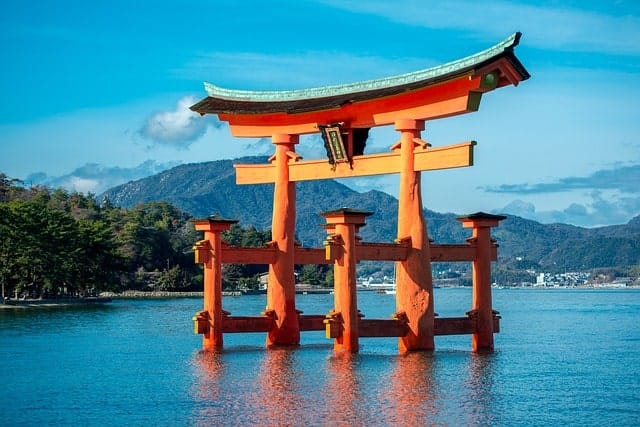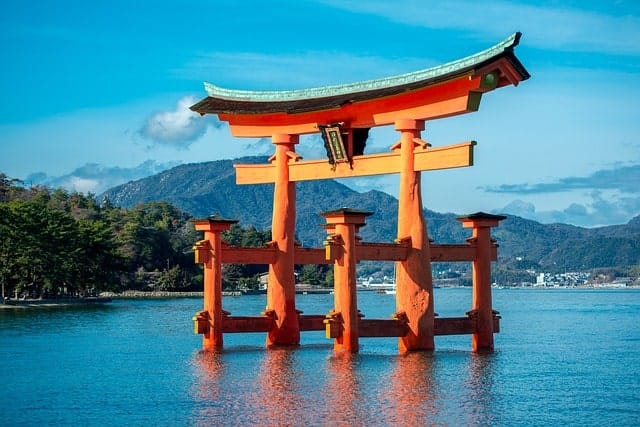 Travel is so eye opening. My travels in Asia left me spell bound and eager to look at life with new eyes. Many ancient sites that I visited filled me with wonder and awe. I focused on peaceful, spiritual sites because I am drawn to these most. Are any of you feeling the call to visit Asia? Here is my list of must-see historical sites in Asia.
1. Japan: Hiroshima Peace Memorial
This is one of the most emotional places I have seen. Spiritual teachers remind us that one of the most beautiful places is one where hatred has turned to love. I felt this when I visited the memorial, and spent the day in the surrounding Peace Memorial Park. The memorial consists of the ruins of a large domed building, which serves as a reminder of the devastation that occurred in Hiroshima in 1945. The ruins are chilling yet the experience is healing.
2. China: The Summer Palace
This collection of lakes, gardens, and palaces is a must-see for anyone who loves water and appreciates beauty. The Summer Palace is actually not just one building, but many. The construction of the grounds goes back to 1153 when the ruler of the time ordered that a palace is built on a specific location. After this, the lakes were manipulated, and gardens carved out from the hillsides. The whole area is an ode to landscape architecture and natural beauty.
3. Mongolia: Baldan Bereeven Monastery
This simple and beautiful monastery captures the feelings of Mongolia. The white walls, simple block-like architecture, and rural surroundings made me feel open and pure. This site is located in the Khentii Province of Mongolia. Monks and lamas first started to study and congregate at the monastery in 1654, and at one time it housed around 8,000 monks. Though it doesn't anymore, I loved thinking about this as I visited this powerful site.
4. Nepal: Boudhanath Temple 
This is a renowned temple in Nepal because people believe that it is invested with great power from the Bodhisattvas or spiritually empowered beings. This temple consists of a round building or stupa. The site is said to be the place where thousands of spiritual beings and Buddhas have incarnated. This is one of the largest Stupas in the world, and I am telling you that it will take your breath away!
There is something about the history of this site that makes it simply amazing to experience. The construction of this impressive stupa goes all the way back to the fifth century AD! I am starting to find that I am interested in Buddhism, and being here really increased my love for the Buddhist philosophy. There was a great deal of destruction in Nepal when the earthquake struck two years ago, but thankfully the Boudhanath Temple survived.
5. Nepal: Pashupatinath Temple
This ancient temple is dedicated to Shiva. Do you guys know who Shiva is? This is the Hindu deity of destruction and transformation. It is amazing that this temple survived the earthquakes of 2015. I find Shiva to be a beautiful spirit to reflect on because in my life I have found that great things come from destruction. The old has to be taken care of before anything new and beautiful can be let go of. This temple reminds us of the powerful transformations that can occur with the force of destruction. I loved walking up the stone steps, knowing how old the structure beneath my feet was, and that it was created out of honor for the remarkable force of destruction.
6. Bali: Pura Penataran Agung Lempuyang
If you visit Bali, this is the historical site that you can not miss! You can visit seven temples in a very short period of time, and soak in the incredible energy of this place. It is a great day trip because not only do you get to visit the beautiful temples themselves, but you also get to hike around for about four hours and climb staircase after staircase! Those of you who appreciate a good work out will love this aspect. You have to wear a sarong, which actually added to the experience!
7. Bali: Pura Besakih
Another place in Bali that I think you would love is the Pura Besakih temple complex in eastern Bali. What makes this place so magical is the fact that it is built into the side of Mount Agung, onto six different levels. The levels look like giant steps, and the feel of the arrangement of temples says so much about the intentional construction of this site. The people who constructed these temples literally moved mountains to do so!
---